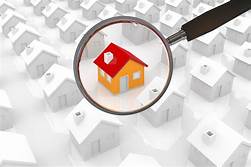 Princeton Town Topics – Let's Talk Real Estate – February 12, 2020
CHOOSING THE RIGHT HOME FOR YOU & YOUR FAMILY
When you and your family are searching for a home, there are many factors to consider before making a final decision to put a formal offer in on the house you've got your eye (and perhaps heart) on. While it's easy to fall in love with several houses you've toured, it is essential to take the needs of your entire family into consideration before proceeding.
– Figure out the right size. Factor in how many people are likely to eventually live in the house. Be sure the house is roomy enough to accommodate everyone, but not so large it becomes a burden to care for and maintain.
– Consider the renovation potential. If you are buying an older home, consider the possibility you'll want to remodel or renovate. Can you see yourself hiring a contractor to knock down walls, tear up the kitchen or bathroom, or redesign the floorplan?
– Envision living in the house. Imagine what your furniture will look like once you've moved in. Visualize painting the walls a fresh new color. Walk around the property and imagine the deck or yard filled with patio furniture or the kids' toys.
Source: Vila Media, LLC