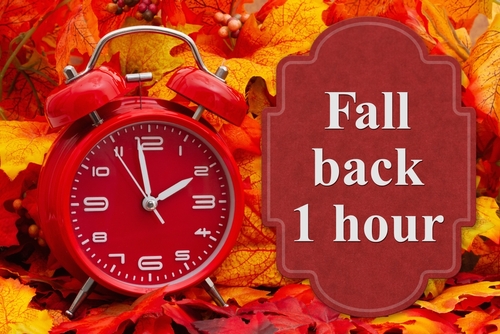 Princeton Town Topics – Let's Talk Real Estate – November 1, 2023
DON'T FORGET TO "FALL BACK" THIS WEEKEND: CHANGE YOUR CLOCKS!
As the weekend approaches, there's an important timekeeping tradition that we shouldn't overlook – Daylight Saving Time ends, which means it's time to "fall back." On Sunday, remember to set your clocks back one hour, officially at 2:00 a.m. This small change can make a big difference in our daily routines.
Changing our clocks not only ensures we stay synchronized with the time, but it also brings us a valuable extra hour of sleep. The days are getting shorter, and the nights longer, making this time adjustment particularly helpful for those who prefer to enjoy daylight in the morning.
So, take this reminder as a cue to prepare for the time change. Adjust your clocks, watches, and, of course, don't forget those digital devices. It's a simple yet effective way to make the most of the autumn season. Enjoy that extra hour of sleep or use it for something special – the choice is yours!