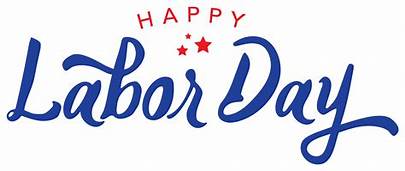 Princeton Town Topics – Let's Talk Real Estate – August 28, 2019
HAPPY LABOR DAY!
This year, we celebrate the 125th anniversary of Labor Day. The first Labor Day was celebrated in 1882 in New York City. The idea was to have a "working man's holiday" during a time when folks often worked 12-hour days. In 1894, President Grover Cleveland signed a law that the first Monday in September each year would be a national holiday in honor of all laborers. Today, Labor Day tends to mark the end of summer and back to school.

May you all enjoy a day to relax and celebrate all of the laborers in this country. Take a moment to reflect on all the hard work we, as a community, do to make our town an amazing place to live, and enjoy these last days of summer!