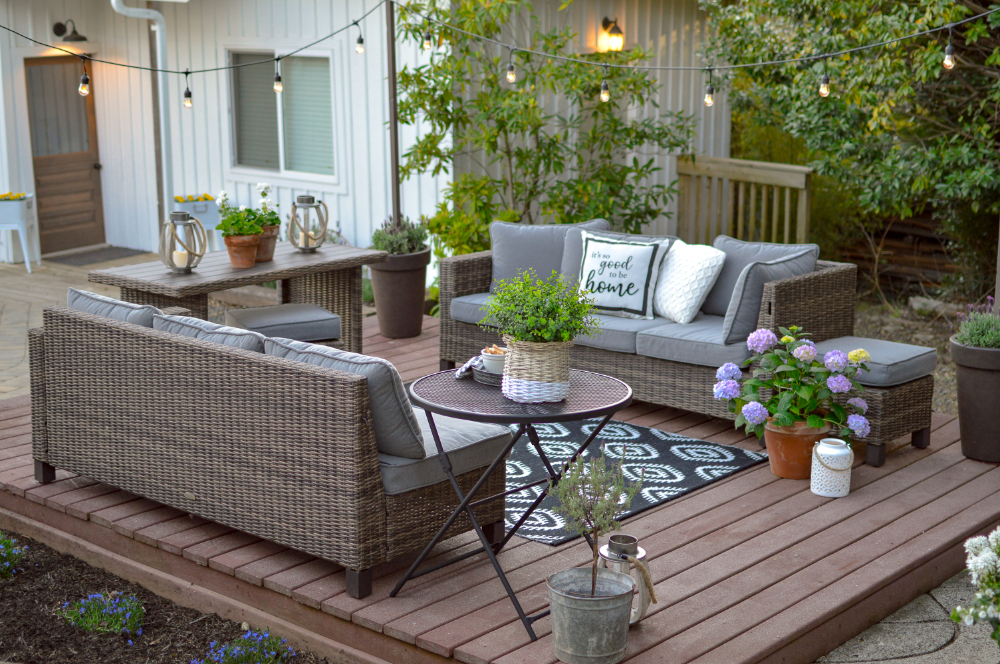 Princeton Town Topics – Let's Talk Real Estate – May 11, 2022
HOW TO CREATE A RELAXING BACKYARD SPACE
With spring underway and summer around the corner, it's the perfect time to create outdoor spaces for relaxing and entertaining. A few simple amenities can transform your patio, deck, or backyard. Here are some ideas that will let you enjoy your backyard spaces on both sunny days and starry nights.
Go beyond outdoor dining sets. A comfortable sofa, low table and lounge chairs are perfect for entertaining or curling up with a good book. Add a rug and your deck will feel like an outdoor family room.
Tranquil outdoor lighting. Lights are perfect for adding evening ambiance to your deck or patio. Deck lighting can be installed to illuminate seating and gathering areas, while solar stakes can light backyard walkways. Use string lights to add a fun atmosphere.
Create a food and beverage serving area. A colorful gardening bench with shelves or a portable rolling cart can serve multiple purposes.
Add a portable firepit. There are many budget-friendly and lightweight options you can use on either your patio or backyard. Choose from traditional cast iron, propane-fueled, or even smokeless firepits.