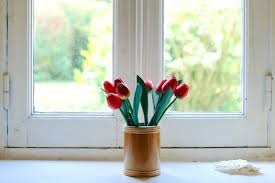 Princeton Town Topics – Let's Talk Real Estate – August 1, 2018
IDEAS THAT WILL ENCOURAGE OFFERS
Make sure the lawn is mowed and the gardens are weeded. If you have hardscape, be sure that the path to the home is debris free and inviting. Power wash the exterior, and have the windows washed inside and out. The front door should be freshly painted in an inviting color. Be sure to touch up the trim. If you have outdoor lighting fixtures, be sure they are clear of cobwebs and rust.
A clean & fresh smelling home is key. Be sure to clean your home, ceiling to baseboards, and everywhere in between. If this seems like a daunting task, there are services that will gladly make your home sparkle. Paint in one of the most inexpensive ways to freshen up your home. Be sure to pick neutral colors, so buyers can imagine themselves moving right in. Let the light in! Take down dated drapery and shades. Natural light is inviting and visually increases the size of a room. Replace dated lighting fixtures consistent with the style of your home.
Declutter and remove large pieces of furniture. Each room should have a clear path to walk through. Remember you are trying to show off the functionality of the room.