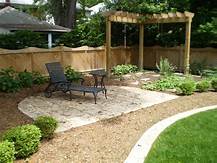 Princeton Town Topics – Let's Talk Real Estate – July 17, 2017
LANDSCAPE DESIGN AND YOUR HOME
Summer is the perfect time to really look at the state of your landscaping.  Margaret Wolfe Hungerford, said " Beauty is in the eye of the beholder." This certainly reins true in the creation of your outdoor space.  Defining your desires for the space is the first step. Do you prefer a manicured and formal yard or more of a free form with wildflowers and open space?  
Some things to consider are the cost of both creating and maintaining your landscape. What is the desired functionality? Once you have defined your desire be sure to plan for all seasons.  Plant annuals and perennials to create three seasons of beauty. Consider what you want the focal points to be. Will you have paths to meander through that connect different types of flowering beds and other specimens?
One thing for sure is that beautiful and well maintained landscape increases both curb appeal and your home's value.