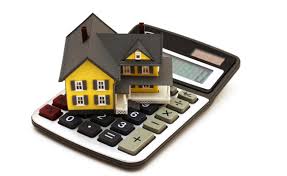 Princeton Town Topics – Let's Talk Real Estate – June 6, 2018
MARKET VALUE VS. VALUATION: WHAT'S THE DIFFERENCE?
Whether you're a buyer or seller, making sure you're getting the best value is of paramount importance. It just makes sense to try to gain as much information as you can before setting a price or making an offer. One big mistake a lot of buyers and sellers make when trying to determine a fair value for a home is to look at the current tax records, available on sites like Realtor.com as well as county tax assessor websites.
While that might seem like a good tactic, it actually can leave you with a wildly inaccurate value, one that doesn't reflect the true market value of the home. That's because there's a big difference between a home's market value and its value for tax purposes. Tax valuation is completely separate from market value, and it's determined based on a lot of factors – none of which has to do with the price a home will bring when it's sold. In fact, in most cases, a home's market value exceeds the tax valuation – often significantly.
To get the true value of a home on today's market, talking to an experienced real estate agent is your best bet. Experienced agents know what buyers are looking for, and they also know what prices homes in your neighborhood are commanding. It's one more way to take the hassle out of the home sales process.