P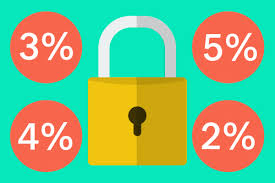 rinceton Town Topics – Let's Talk Real Estate – August 9, 2017
MORTGAGE SHOPPING: 3 QUESTIONS TO ASK A LENDER
Shopping for a mortgage? Here are three questions to ask your lender:
What types of mortgage programs do you offer? Even if you think you know what type of mortgage you want, it's a good idea to work with a lender who handles different types of loans so you know all your options and you're not limited by the lender's offerings.
How long will it take to get a pre-approval letter? This is especially important in a hot real estate market. Getting a detailed preapproval letter is important for helping sellers see you as a serious buyer – which makes it more likely your offer will be accepted.
Do you offer a rate lock? And if so, for how long? Even a tiny fluctuation in a 30- or 40-year rate can wind up costing tens of thousands of dollars over the life of your mortgage. Ask if the lender locks in rates while you shop for your home and how much it will cost to extend that lock if your search takes longer than expected.
Don't have a lender in mind? Ask your agent for a recommendation. They have plenty of knowledge of local lenders who can help you get the loan you need.