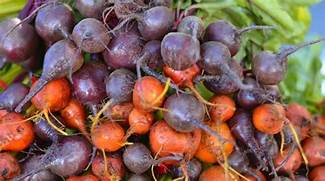 Princeton Town Topics – Let's Talk Real Estate – September 18, 2019
PLANTING VEGGIES FOR A FALL HARVEST
While you have thoroughly enjoyed the beauty and bounty of your garden over the past few months, you may already be looking forward to planning next year's. Think of Fall as a time to clean up your yard, your beds, and perhaps plant some hardy seeds to jump-start your 2020 garden.
The process of "pre-seeding" involves planting seeds in the Fall. By doing so, you are allowing Mother Nature to control when the seeds germinate. Not only does this often create hearty and healthy plants, but it also saves you money at the garden center.

Here are just a few suggestions of what you could plant this Fall:
· Garlic
· Root Crops (Carrots, Beets, Radishes)
· Greens (Spinach, Lettuce, Mesclun)
· Cruciferous Vegetables (Cauliflower, Broccoli)
Happy Planting!