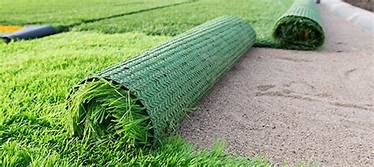 Princeton Town Topics – Let's Talk Real Estate – December 11, 2019
PROS & CONS OF ARTIFICIAL TURF
Homeowners are using artificial turf for many different applications, including lawns, play areas, dog runs, putting greens, pool surrounds, and more.
If you're wondering if synthetic turf is a good choice for your home, consider these pros and cons:
PRO: There's no need to hire a lawn crew or do your own mowing, trimming, and weeding. You also won't have to invest any time or money on fertilizers or reseeding trouble spots. There are no watering requirements which further reduces cost.
CON: Leaves from nearby bushes and trees will still accumulate on an artificial lawn. If you don't remove them, weeds can grow in the leaf debris, creating another yard chore.
PRO: Depending on the quality of the product, artificial turf can last 15 to 25 years.
CON: Premium artificial grass can cost upwards of $20 per square foot, installed.
PRO: Synthetic grass is often manufactured with partially recycled materials.
CON: Turf manufacturing is not an environmentally-friendly process, and most materials cannot be recycled when it's time for a replacement.
Source: National Association of Realtors