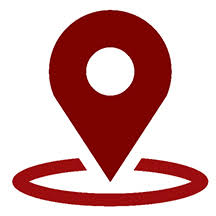 Princeton Town Topics – Let's Talk Real Estate – September 26, 2018
THE THREE "L'S" LOCATION, LOCATION, LOCATION… AND WHY THEY ARE SO IMPORTANT!
If you haven't heard, Location is one of the most important things to consider when buying a home. The location will often be considered in the value of your home when you decide to sell so be sure to take these things into consideration.
Location – What town do you want to live in? Do you want an urban, suburban, or rural feel? It is a good idea to spend some time driving around the town you think you may want to make your home.
Location – Once you have identified the town you want to live in it is time to decide where in the town do you want to live? In Princeton for example, there are many distinct neighborhoods to chose from.
Location – You have picked a neighborhood.  Now it is time to figure out the location of the home.  It the home on a quite road or on a busy street? Is there public sewer and water or septic and well? Which direction does the house face? These are all factors to consider.