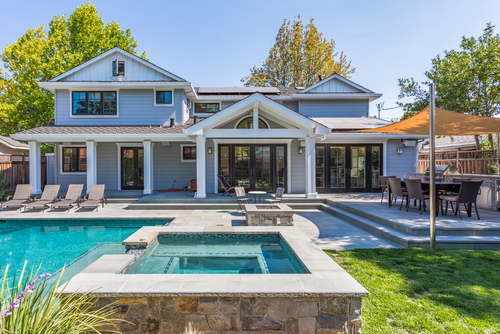 Princeton Real Estate – Let's Talk Real Estate – May 24, 2023
THE VALUE OF POOLS IN REAL ESTATE: AN ATTRACTIVE INVESTMENT
When it comes to real estate, amenities play a significant role in attracting buyers and increasing property value. Among these amenities, pools have become a sought-after feature that adds both luxury and value to a property. A well-designed and properly maintained pool offers numerous advantages that make it a worthwhile investment.
Firstly, pools enhance the overall lifestyle and enjoyment of homeowners. They provide a private oasis for relaxation and entertainment, creating a space where residents can unwind and escape the stresses of daily life.
Secondly, pools significantly boost curb appeal and marketability. They add an element of opulence to a property, making it stand out from the competition. The allure of a pool can captivate potential buyers and set a property apart, leading to faster sales and higher property values.
Lastly, a pool is a long-term investment that can increase the overall value of a property. In regions with warm climates or high demand for pools, having one can be a deciding factor for buyers. It adds to the desirability of the property and can result in higher sale prices.