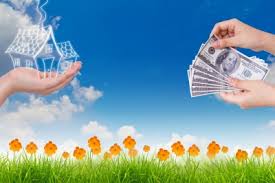 Princeton Town Topics – Let's Talk Real Estate – November 29, 2017
WHAT ARE SELLER CONCESSIONS?
For a buyer, closing costs can be hefty, and you might be tempted to take out some of the "sting" by offering a lower price on the home of your dreams. But offering a lower price is just one way to give yourself some financial breathing room at the closing table. Asking for seller concessions is another.
Seller concessions can include just about any costs a seller is willing to give back to you. It can include repair costs for issues uncovered during the home inspection, and it can also include closing costs that are normally covered by the buyer. In fact, while a seller can't contribute to the buyer's down payment, it's perfectly OK – and increasingly more common – to ask for concessions to cover closing fees.
For the seller, offering a concession means the buyer will effectively be able to roll their closing costs into their mortgage, and that can make your home much more attractive than a similar home that offers no concessions. In fact, if you want a fast sale or the market is slow, offering a buyer's concession can be a smart way to attract more buyers, receive a better price and get to the closing table faster.