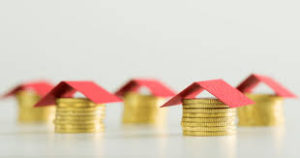 Princeton Town Topics – Let's Talk Real Estate – January 30, 2019
WHICH TYPE OF HOME LOAN IS RIGHT FOR YOU?
A conventional loan has lower rates for borrowers with great credit.  There are not any limits on your income, the area of your purchase, or occupancy type. It is any type of home buyer's loan that is not offered or secured by a government entity but instead is available through or guaranteed by a private lender or the two government-sponsored enterprises, Fannie Mae and Freddie Mac.
FHA loans have some flexible guidelines and are a bit more forgiving on credit than a conventional loan and usually have a lower interest rate.  As of 2019, you can borrow up to 96.5% of the value of a home with an FHA loan (meaning you'll need to make a down payment of only 3.5%).
USDA loans require no down payment, no private mortgage insurance is necessary and they are flexible with credit.  There are income restrictions and only certain areas are eligible for this type of loans.
VA loans require no down payment and have flexible credit guidelines.  The one requirement for this type of loan is that you must be a Veteran.  VA loans offer up to 100% financing on the value of the home.