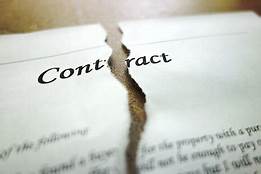 Princeton Town Topics – Let's Talk Real Estate – April 27, 2022
WHY REAL ESTATE DEALS CAN FALL THROUGH
The process of buying and selling a home is complex. There are many moving parts involved in the transaction process. In some cases, not everything can be resolved, and a deal falls apart. It's a good idea to become familiar with some of the most common reasons deals fall through, as some issues can be resolved by either a buyer or seller before the real estate process begins.
Here are some of the top reasons why deals fall through:
Complications related to the home inspection. Sometimes the home inspection reveals a major unexpected issue such as a structural defect, insect damage, or an issue with mold that that cause the buyer to walk away.
Unexpected issues related to the title. A title search can uncover issues such as outstanding liens, public record errors, taxes due, or child support payment issues.
Appraisal gap. If the appraisal of the home shows a value of less than the sales price, the bank may refuse to finance the property.
Fortunately, being prepared and working with an experienced Realtor can help resolve some common issues before they become deal breakers.